The charming vibrant city of Edinburgh, pronounced Edin-bruh, is home to the largest arts festival in the world.  It is called the Fringe Festival, commonly just known as "The Fringe" and is Scotland's top arts and cultural festival.  It is a mecca of cultural freedom where any type of artistic show can be found in the city.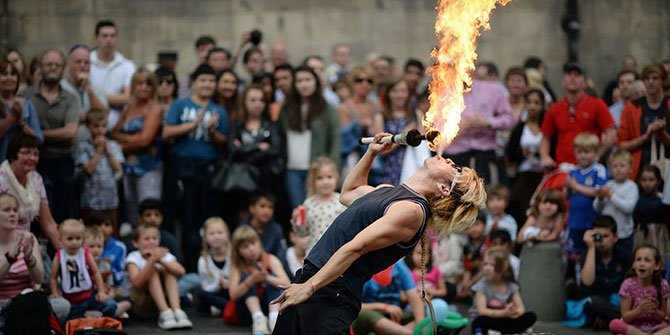 For three week in August every year, Edinburgh takes on an explosion of art with over 50,000 performances with thousands of artists. The vibe in the city is electric. Every corner of this city has some sort of artistic show going whether you are in a pub, theater, lecture hall, restaurant, bus, or school.  There is something here for everyone and you are encouraged to be yourself and have fun! If you enjoy theater, comedy, music, street performers, dance, cabaret, or other types of exhibitions, you will find it here.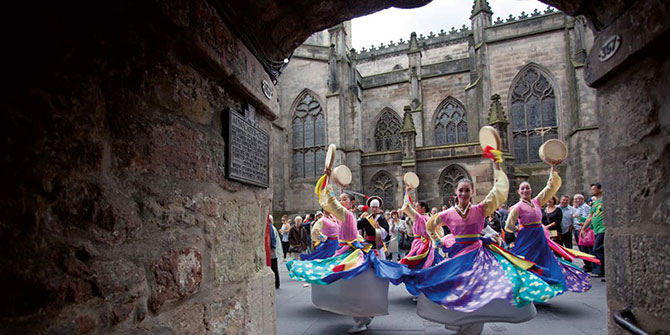 Summer in Edinburgh is a wonderful time to explore the city.  The weather is beautiful.  Take a walk around the city, grab lunch al fresco or sip a cool drink in one of Edinburgh's beer gardens and relax and enjoy the eclectic atmosphere.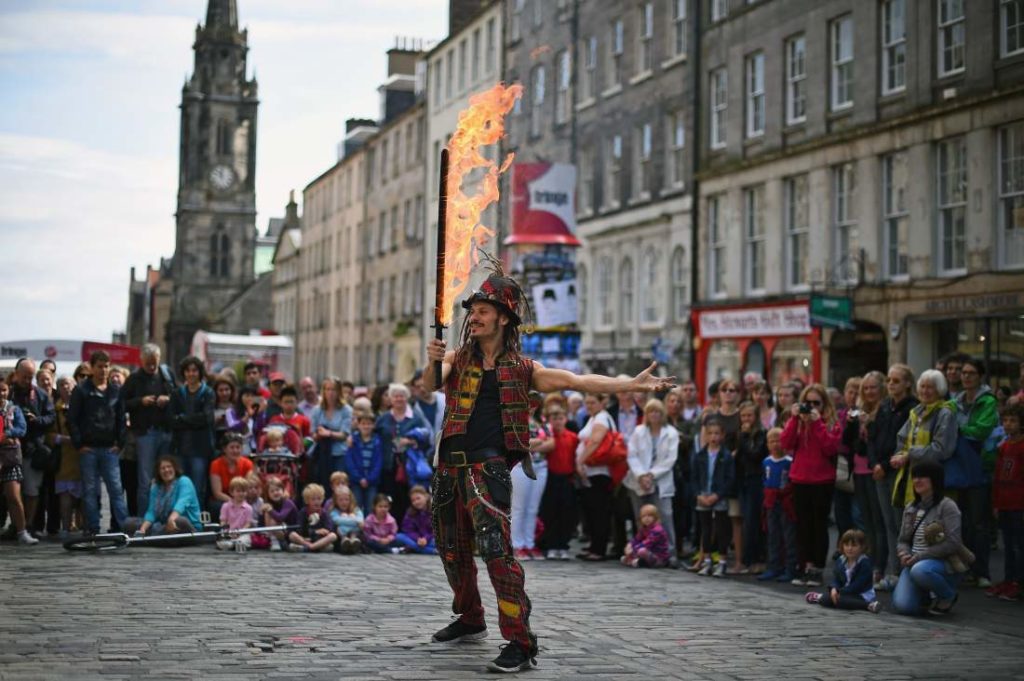 The Fringe got it's start in 1947 as a way to celebrate the arts for everyone.  The International Arts Festival in Edinburgh also takes place in August every year at the same time, however, this festival got it's start by being open to only specialized artists of higher standard.  As a way to offer the arts for anyone that wanted to put on a show for the public, the birth of the Fringe came into existence.  Edinburgh now is home to the August festivals of the Art Festival, the International Arts Festival, the Book Festival, and the Military Tattoo Festival.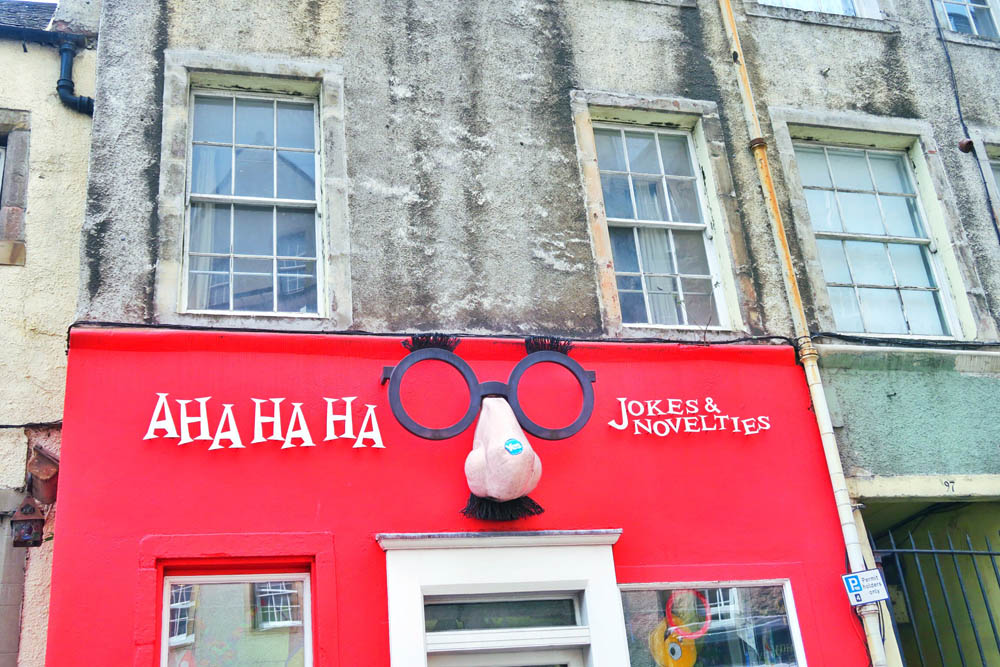 The Edinburgh Festival Fringe Society organizes this massive event, and with community interest and support, this event continues to be successful year after year bringing artists and art lovers together in one city.