Celebrating Slovenian Heritage as we "Scare Away Winter" at the Kurentovanje Festival in Cleveland!  It's time to "scare away winter" and usher in spring with the annual Kurentovanje festival in one Cleveland Ohio neighborhood.  The Kurentovanje is originally a Slovenian festival that brings the ethnography of culture and art together for a multi-day Pre-Lenten event known as the Slovenian Mardi Gras.  It's a perfect way to kiss winter good bye with a dance accompanied by the Kurent, the central figure of the festival.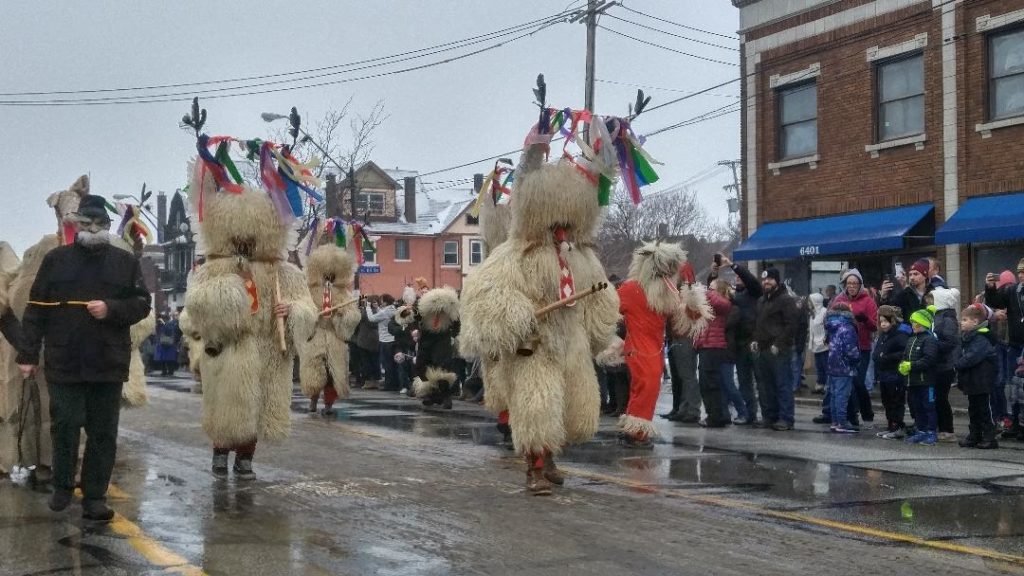 The Cleveland Kurentovanje festival is a pagan folklore event named after this key traditional figure.  The Kurent are said to have powers that enable them to chase away the bitter cold of winter.  They are covered head to toe in sheepskin wearing a mask decorated with horns and colorful streamers, feathers, and sticks. They wear multiple cowbells from a belt making lots of noise that help "scare away winter".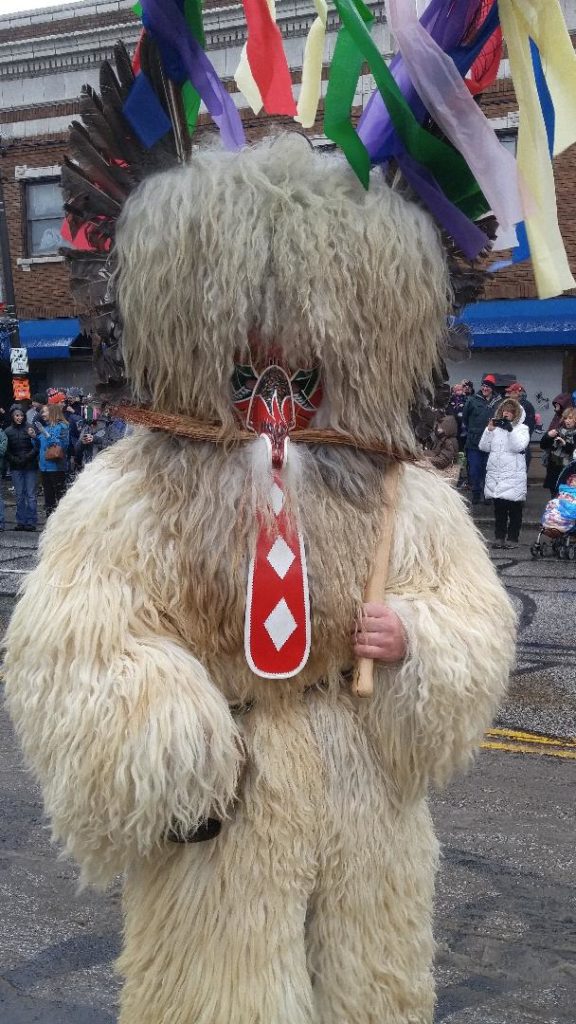 This festival is extremely popular throughout much of Europe… and Cleveland! Why Cleveland you ask? An interesting fact is Cleveland hosts the largest Slovenian population in the entire world outside of Slovenia.  The four day event begins with an incredible dinner at the Slovenian National Home, a trip to the Slovenian Museum and Archives to explore this years exhibit Society by Slovenian Women, a Kurent Jump in which the Kurent dance around a bonfire ringing their bells to scare winter away, and finishing with a parade over the weekend.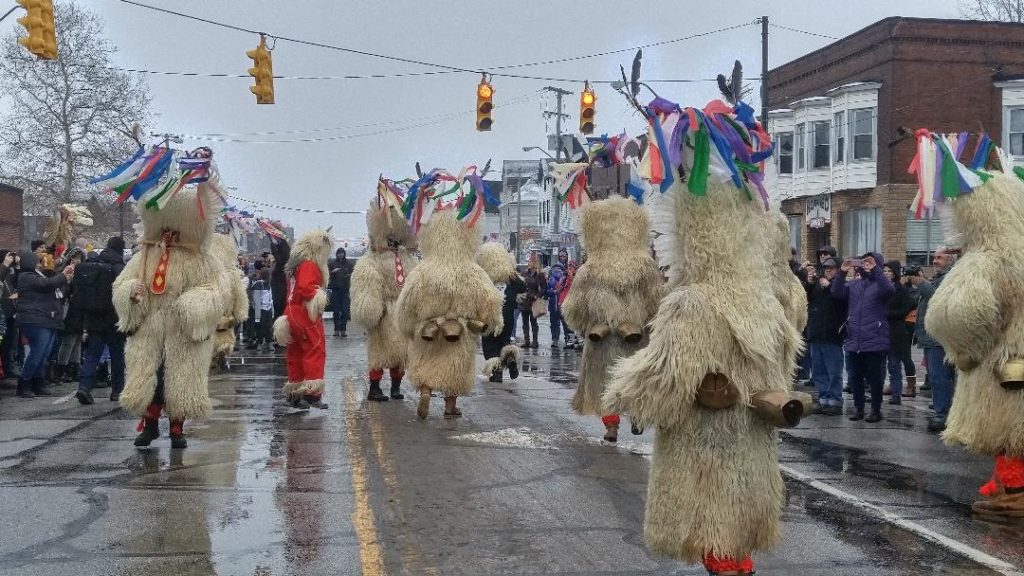 The parade makes it's way through the Cleveland neighborhood at 12pm starting at St. Martin de Porres High School at E62nd and Lauche Ave and ending in front of the Slovenian National Home on St. Claire Ave.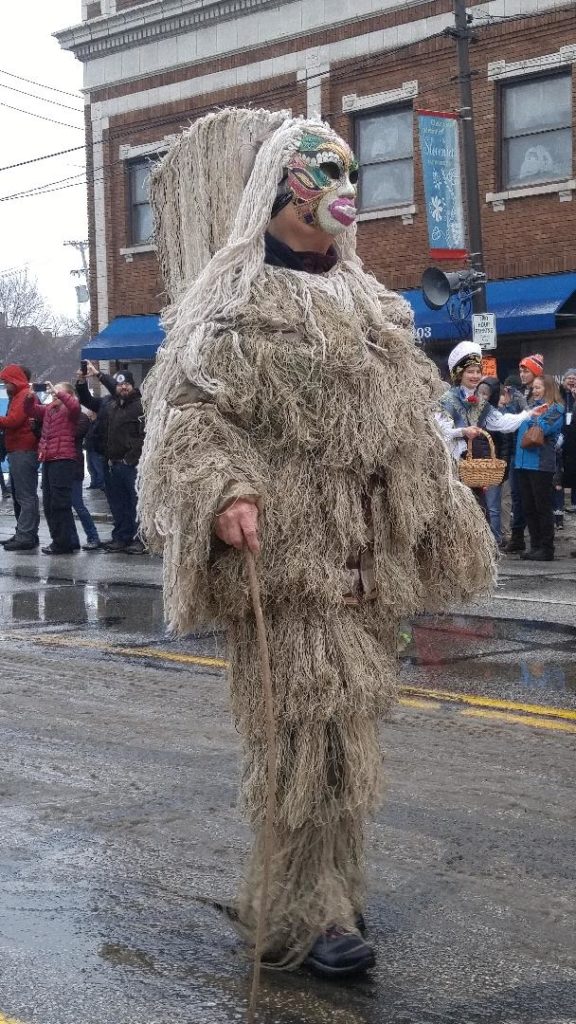 The thing about Cleveland that I must share with you is it's incredible neighborhoods that celebrate various ethnic heritage and culture, especially in Central and Eastern European culture.  Ancestrally speaking, making up a quarter of my heritage is Central European which is why I absolutely adore spending an afternoon immersed in the culture of the past of polka music and traditional dress and food. I must confess, I am not Slovenian, shhhhh. I am, however, Czech by ancestor roots.  We are all the people of polka, beer, and sauerkraut and sausage so hanging out at the Slovenian festivals feels right at home.   My grandpa John would be proud!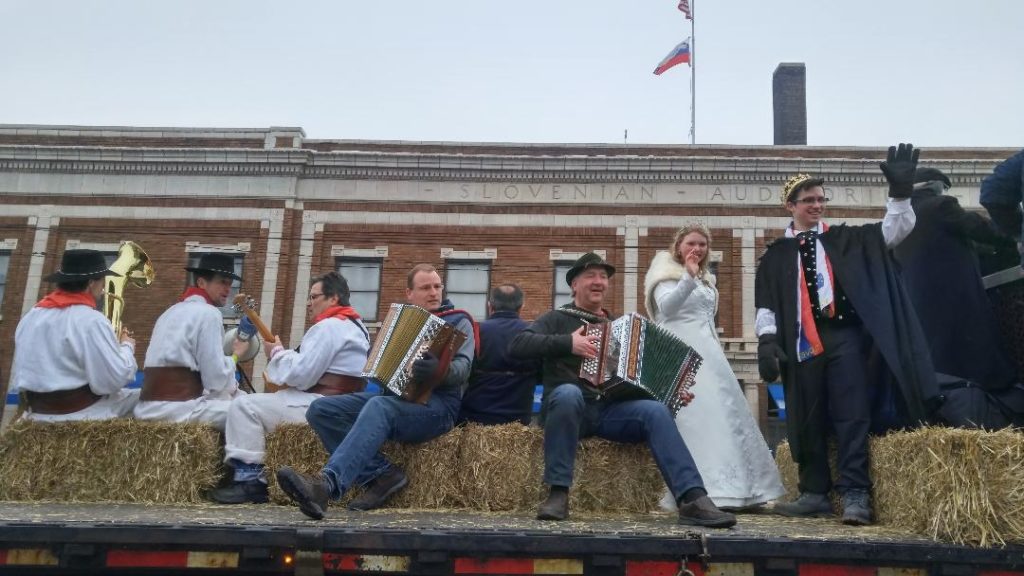 For additional information on this event or how to be apart of it, please visit their website by clicking here. 
 GALLERY