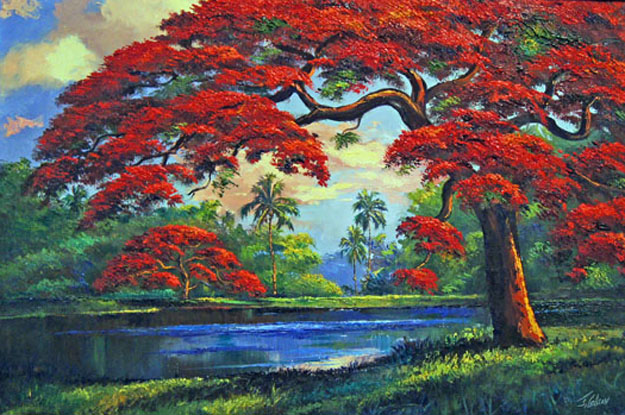 Creation of some of Florida's most unique folk art was drawn by the hands of twenty-six African-Americans living in the segregated south during the "Jim Crowe" era of the 1950's.  Painting was a way to escape the poverties of life and free their minds from the labors of everyday living in a world of racism and hate.  These artists were completely self taught and helped one another to create timeless landscape paintings of the panorama of the Florida terrain.  Although art galleries would shun their work,  they were successful at selling their paintings by roadside, up and down highway A1A and US1 on Florida's east coast from Daytona to Miami .  These less recognized artists would forever be a part of Florida's historical art culture and be known today as the Highwaymen.
The only female artists of the group was Mary Ann Carroll.  She and the twenty-five other artists would create over 200,000 works of art.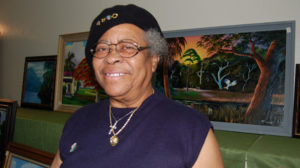 Their Art is currently on display as a traveling exhibit at the Orange County Regional History Center Museum in the heart of downtown Orlando, Florida.
On December 10, 2017 from 10am to 4pm, some of the Highwaymen will be at the museum for a meet and greet to tell their stories to the public and have their paintings available for purchase.  If you would like to RSVP for this unique event, please click here.
A movie has also been made of their true story triumph courtesy of Stars North Films.  To watch the trailer, please click here.